Mechanics Who Are Ready To Work For You
Reliable And Knowledgeable Mechanics Located In Pompano Beach, Florida
Complete Jetski, Boat, SXS Services and Body Shop
Make An Appointment Today With Our Online Form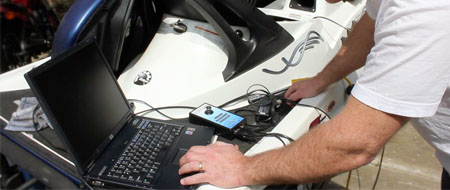 MotoMarine is a full service PWC repair shop located in Pompano Beach, Florida.
Our team of technicians have years of experience and get the job done. Whether it's regularly scheduled maintenance, a full customization or a oil change while you wait, our technicians will get the job done skillfully and professionally. You'll be back on the water in no time!
We service tri-county area Miami-Dade County, Broward County and Palm Beach County.
Miami, Miami Beach, Aventura, Hallandale Beach, Hollywood, Fort Lauderdale, Mirarmar, Pembroke Pines, Plantation, Sunrise, Pompano Beach, Lighthouse Point, Deerfield Beach, Boca Raton, Coral Springs, Weston, Delray Beach, Boyton Beach, Lake Worth,
Years of Top Experience
---
After working for years with PWC's in the water-sports industry, and gaining a lot of experience with them... as well as dealing with expensive dealerships and less than reputable mechanics at private shops, we decided to start our own shop.
Most mechanics (and dealerships) don't fix jetskis. They just change out parts. "oh, you Got a Problem with your engine ? Let's switch out an engine...."
Private mechanics sometimes charge for things they didn't even do! We like to give our customers their old parts back, so they feel confident that they are getting their money's work.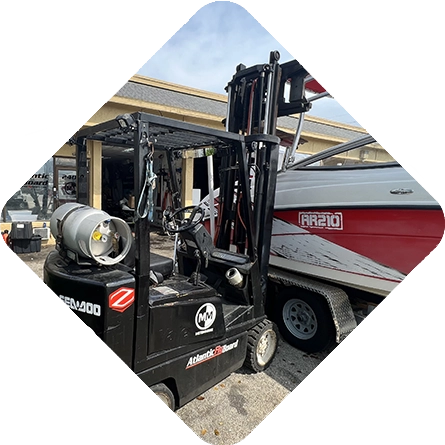 If you crashed your Jetski and need to repair it, bring it to us!
Nobody likes surprises. We will give you a quote ahead of time and keep you in the loop.
If you need honest help with your machine, let us help you
PWC Performance
---
Whether you're a seasoned rider looking to upgrade your machine or a new rider that needs help getting your first machine going, we can help you! We love building and tuning our own machines, and we will help you build your machine with the same passion!
Jetski Services
---
At MotoMarine, we work on it all! No problem is too small or too big!
See What Clients Are Saying
---
We are very proud of the service we provide and stand by every product we carry.
Read our testimonials from our happy customers. These are all real reviews from Google
These guys are great. Straight shooters. Toys are fun but they're expensive when things go wrong. I had a nightmare on my hands by letting anyone other than these guys touch my ski. In 2 days David pulled the engine and completed what any other shop would've taken 3 weeks and thousands more to accomplish. Extremely knowledgeable and fair.
David came out to the dock at my house to fix my Waverunner that could not idle without stalling. What we thought was going to be a simple fix ended up being a 4 hour job to deal with fuel contamination. He stayed thru the rain, in the dark, to get me back up and going. Above and beyond!
Extremely knowledgeable and fair. David was very helpful in identifing reasonable solutions to a number of complex issues we had with our jet ski. He was timely with his repairs and easy to work with and had very good prices. I prefer supporting small local businesses and work with nice, fair and competent people. David was honest, a problem solvers and he's also a good guy!
Reached out to David who immediately got back to me. I dropped off my Yamaha GPR 1800 with what seemed to be fuel pump problem and he called me back 5 minutes later to let me know he had figured out what the problem was and that I could come by to pick it up as it had been fixed. He charged me virtually nothing all the while patiently explaining what had been wrong (some sort of sensor) with a smile. It's rare to find someone in this industry who is honest and reasonable without the pricing of the big shops. H e also seems to be quite knowledgeable.
Thank you David, I'll be back!
I own a 2004 Zodiac 420 ProJet boat, thanks to David and the team at Motomarine. Prior to purchase, David came to visit the boat with me to give me an estimated breakdown of recommended services and expected expenses related to getting her up and running. He even came to the ramp to haul her out. We went through mechanical and electrical, prior to lovingly dubbing her « Falkor » (ode to never ending story). Even came out on the first sea trial, and cut my FL stickers for me. nuff said.
a professional at what he does. i had just bought a jetski and it was my first time with it he as a good person gave me several tips and tuned up my watercraft. Highly recommended and I was able to count on him 24/7! If you have any problem with your watercraft you should go straight to him.
LOOKING FOR HONEST AND RELIABLE SERVICES?
Best Mechanics in South Florida
Make An Appointment Today With Our Online Form
Frequently Asked Questions
---
Some of our frequently asked questions
Why Choose MotoMarine?
admin
We've been doing this for a while. We know what we're doing and we are fair. Ensuring the regular servicing of your Jetski, Jet Boat or PWC is important to prevent problems and breakdowns that can occur when craft are not properly maintained. Maintaining regular service intervals for your Jetski or PWC can often detect problems before they occur and can result in prevention of costly repairs. The MotoMarine Team are here to ensure the proper servicing of your Jetski to enable you to enjoy your craft safe in the knowledge that it is operating at peak performance. MotoMarine services all makes of jetskis and personal water craft. Please call us to discuss your machines service intervals.
Our Mission
We aim to provide you the ultimate support, maintenance services, upgrades and repairs.
---
Any Questions?
We're here to help! Just reach out to us!
ONLINE SHOP
---
Check out our store online, where you can find some of our services and products