LOOKING FOR HONEST AND RELIABLE SERVICES?
Best Mechanics in South Florida
Make An Appointment Today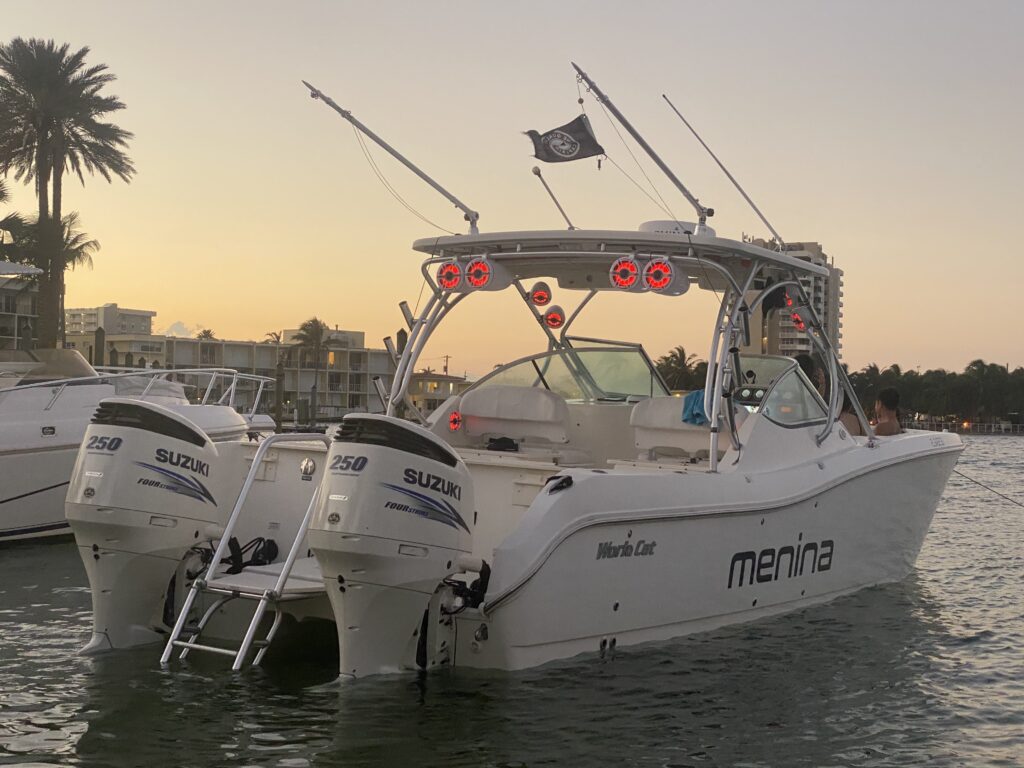 The water, salt, and sun that make boating so much fun can wreak havoc on your boat's electrical components. If your gear isn't designed to withstand this environment, it won't last a season. That's why it's so important to choose the right gear for your boat's audio system. From your receiver to your cables, everything needs to be ready for life on the water. At MotoMarine, we can help you design your system, source and install all of your equipment.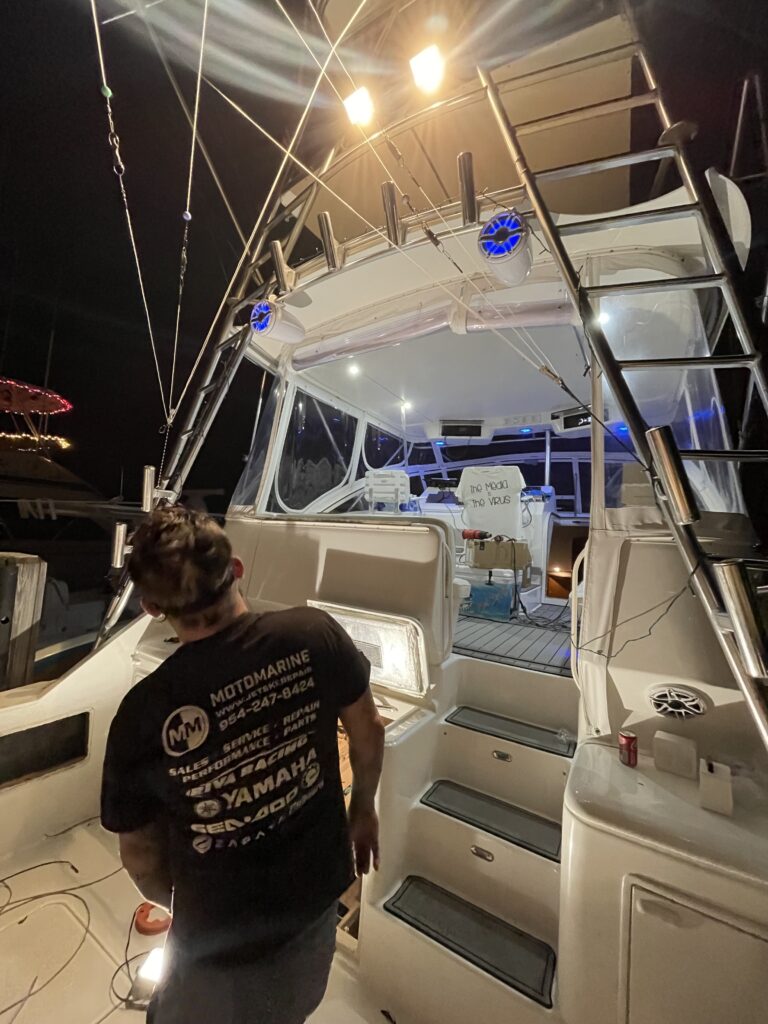 Unlike most cars and trucks, there isn't one ideal place to install audio equipment on every boat. Different models have different power and space limitations, so each installation presents a unique set of challenges. What sounds great in a Carver might not even fit in a Donzi — and what's great for a motorboat might not be ideal for a sailboat.
If you're replacing your boat's existing radio and speakers, you can probably use the same mounting locations and wiring. Otherwise, you might need to cut some paneling or run new wires for the components.
Amplifiers and subwoofers can go in a compartment under the seats, under the bow, or even on a wakeboard tower. Midrange and midbass speakers and tweeters can fit into side panels or the dash panel. It really depends on your boat, your needs, and your tastes.
We offer all major brands of Marine Equipment, such as JL Audio, Fusion, Wet Sounds, Rockford Fosgate & Kicker.

Let us make your system loud. You're more than welcome to come on our own personal boats and listen to what they sound like, and you'll be immediately convinced.