LOOKING FOR HONEST AND RELIABLE SERVICES?
Best Mechanics in South Florida
Make An Appointment Today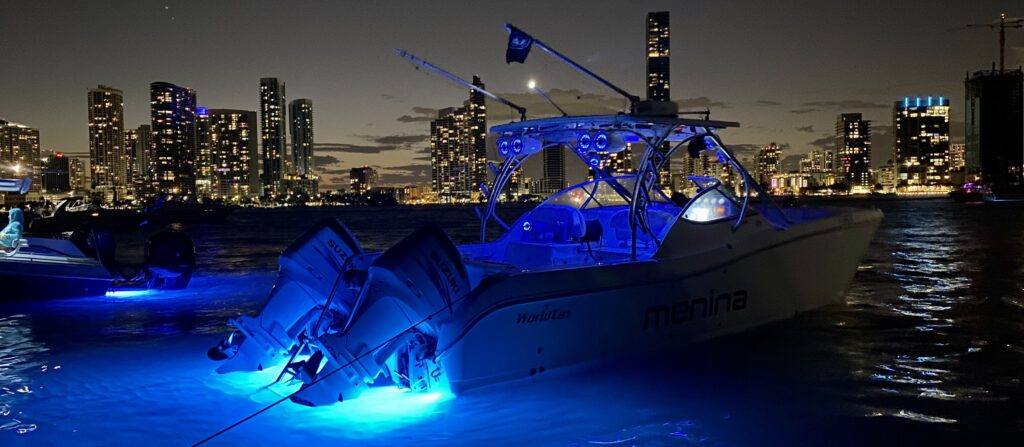 See. And be Seen.  Create dramatic statements and showcase your boat's style with designed lighting.  MotoMarine can help you with all your interior and exterior lighting to make your boat stand out.
Transform how you live on your boat at night with underwater lights. Create an aquarium right under your boat with the flip of a switch. Underwater lights add an elegant ambiance—bathing your boat in luxurious light. They can also keep you safer by making boarding at night easier. Of course, lighting your vessel makes it more visible (and safe) in busy anchorages, too.

Nothing creates a mood like lighting – from serene and sophisticated to bold and modern. Installing the proper mood lighting, display lighting, and task lighting inside and on deck will dramatically affect your vessel's appearance. Light can improve how you function aboard, too. Work with our marine light architectural services to design your vessel's style.
You can expect a flawless installation and feel confident in work performed by our experienced marine electricians.