LOOKING FOR HONEST AND RELIABLE SERVICES?
Best Mechanics in South Florida
Make An Appointment Today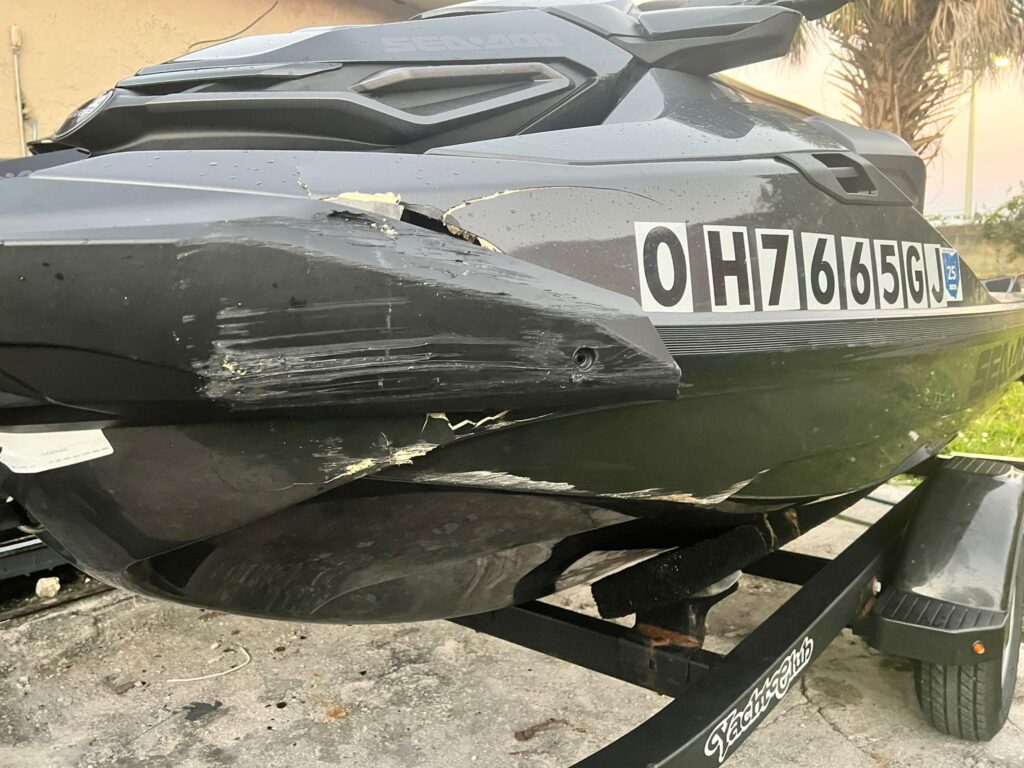 You have no idea how many calls we get that go "I'm visiting Florida and I borrowed my friends/relative's Jetski and crashed it... and I need to fix it ASAP before I leave.
It's incredibly easy to crash a Jetski or boat.
No need to worry. Our professionals at our shop can leave your machine looking like brand new from the dealer!
For affordable and professional fiberglass boat repair, custom fiberglass, marine damage insurance estimates, outboard engine repair, gelcoat repair, transom repair, and even a complete boat restoration we're confident that you'll be happy!
We do all phases of fiberglass repair, from minor boat repairs to major accident and collision repairs. We can restore your vessels, interior or exterior to like-new condition.
We use only high-quality materials including kevlar, carbon fiber, and composite core materials. We have repaired many boats involved in major accidents, every day common jetski bumps and scrapes with docks, jetski accidents.
We're highly experienced in fiberglass repair services for personal watercraft, and we want to help you get back on the water as soon as possible. Whether you just noticed a crack in your boat or want to fix all your damage in the boating off-season, we want to apply our expertise to your situation and get your fiberglass back to being as good as new. Cracks in your fiberglass are best snuffed out as soon as you notice them. Fiberglass cracks will spread if left untreated, leading to more significant damage that needs to be repaired.