Years of Top Experience
---
MotoMarine was founded by David Duprat, born from an obsession about everything jetskis. David became involved with Flyboarding in 2013 and shortly became obsessed with the Jetskis world.
After getting into the Flyboard business, he would put hours on his jetskis and upon breaking his jetskis many times and having to depend on overly expensive dealers and shady private mechanics, he decided to learn how to fix his jetskis on his own. After years of experience working on his own jetskis, he decided to open up his own jetski repair shop, and that is how MotoMarine was born.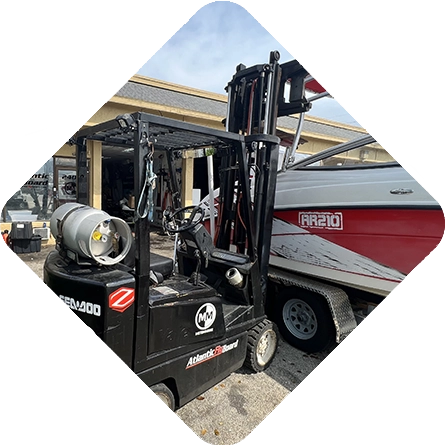 No job is too big or too small for MotoMarine. We can fix anything, from mechanical to electrical. Check out all of our services.
See What Clients Are Saying
---
We are very proud of the service we provide and stand by every product we carry.
Read our testimonials from our happy customers. These are all real reviews from Google
These guys are great. Straight shooters. Toys are fun but they're expensive when things go wrong. I had a nightmare on my hands by letting anyone other than these guys touch my ski. In 2 days David pulled the engine and completed what any other shop would've taken 3 weeks and thousands more to accomplish. Extremely knowledgeable and fair.
David came out to the dock at my house to fix my Waverunner that could not idle without stalling. What we thought was going to be a simple fix ended up being a 4 hour job to deal with fuel contamination. He stayed thru the rain, in the dark, to get me back up and going. Above and beyond!
Extremely knowledgeable and fair. David was very helpful in identifing reasonable solutions to a number of complex issues we had with our jet ski. He was timely with his repairs and easy to work with and had very good prices. I prefer supporting small local businesses and work with nice, fair and competent people. David was honest, a problem solvers and he's also a good guy!
Reached out to David who immediately got back to me. I dropped off my Yamaha GPR 1800 with what seemed to be fuel pump problem and he called me back 5 minutes later to let me know he had figured out what the problem was and that I could come by to pick it up as it had been fixed. He charged me virtually nothing all the while patiently explaining what had been wrong (some sort of sensor) with a smile. It's rare to find someone in this industry who is honest and reasonable without the pricing of the big shops. H e also seems to be quite knowledgeable.
Thank you David, I'll be back!
I own a 2004 Zodiac 420 ProJet boat, thanks to David and the team at Motomarine. Prior to purchase, David came to visit the boat with me to give me an estimated breakdown of recommended services and expected expenses related to getting her up and running. He even came to the ramp to haul her out. We went through mechanical and electrical, prior to lovingly dubbing her « Falkor » (ode to never ending story). Even came out on the first sea trial, and cut my FL stickers for me. nuff said.
a professional at what he does. i had just bought a jetski and it was my first time with it he as a good person gave me several tips and tuned up my watercraft. Highly recommended and I was able to count on him 24/7! If you have any problem with your watercraft you should go straight to him.
LOOKING FOR HONEST AND RELIABLE SERVICES?
Best Mechanics in South Florida
Make An Appointment Today With Our Online Form